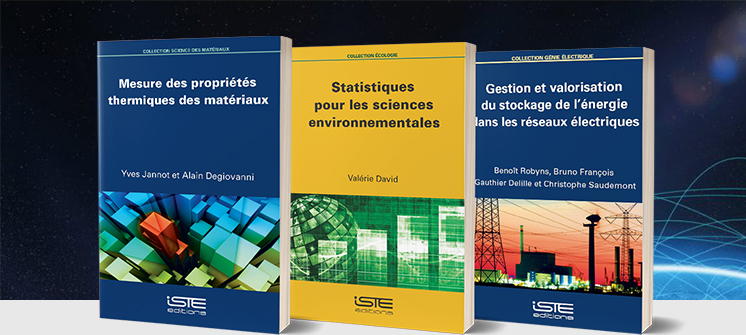 ISTE, a leading French publisher in science and technology
300 + titles per year published in French within our collections

ISTE International
We publish:
— 350 + titles in English co-published with WILEY or ELSEVIER
— The SCIENCES Encyclopedia translated into English
— A selection of titles published in Spanish

View Our English Books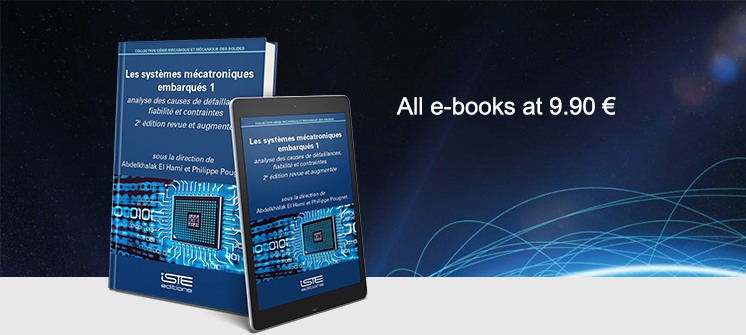 All our French e-books are available at the single price of €9.90 to enable scientific and technological information to be broadcast as far as possible.

All French books are printed in full color for improved readability.


DISCOVER OUR PUBLICATIONS
ISTE Group has published over 2,000 scientific and technical books in both English and French
ISTE is an independent international publishing company based in London, with publishing interests across the science, technology and humanities sector. Our French books are also usually published in English and Spanish.
ISTE publishes:
- collections of books – 300 titles per year in both French and English (English co-published with WILEY or ELSEVIER),
- SCIENCES, which will include more than 800 titles, all published in French by ISTE-Editions and in English by ISTE-WILEY,
- 28 OpenScience journals which are completely open access.
The ISTE scientific committee - made up of leading experts in the scientific, technical and human sciences - guides the editorial strategies. It is supported in this task by more than 600 high-level scientists and researchers who evaluate the texts that are submitted to ISTE for publication.
New titles