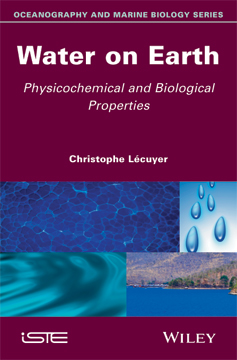 Sorry, this entry is only available in French.
Description
Table of Contents
About the author(s)
1. Water: A Molecule Endowed with Extraordinary Physicochemical Properties.
2. Theories about the Origin of Water on Earth.
3. The Main Water Reservoirs on Earth and their Chemical Composition.
4. Water and Plate Tectonics.
5. Water and Life.
6. Stable Isotope Tracking: Water Cycles and Climates of the Past.