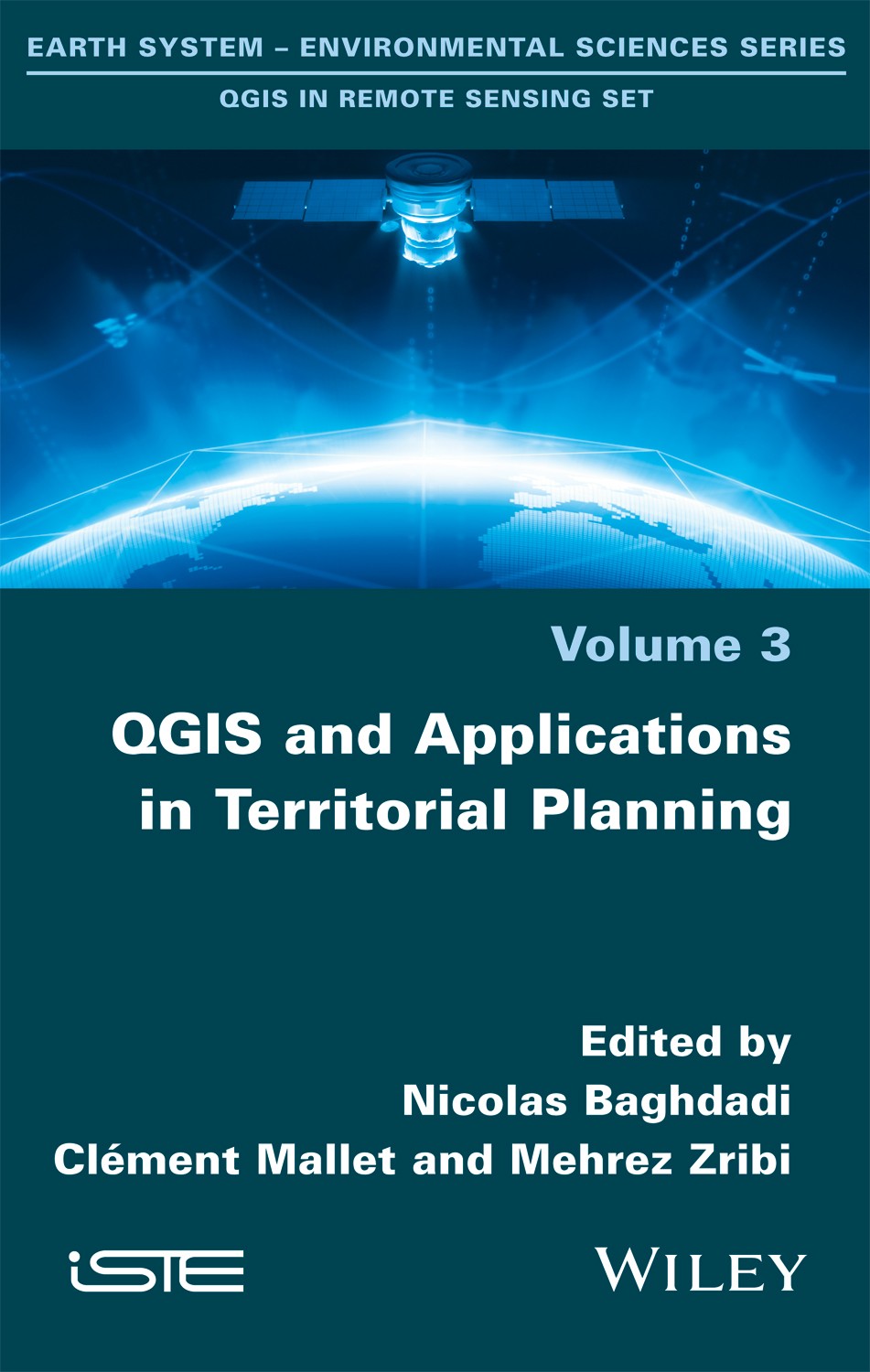 The QGIS in Remote Sensing Set aims to facilitate the appropriation and operational use of the Quantum Geographic Information System (QGIS) software in the field of remote sensing. Over the past 15 years, Geographic Information Systems have become central to applications dealing with territorial planning issues. This third volume of the set is devoted to […]
Description
Table of Contents
About the author(s)
The QGIS in Remote Sensing Set aims to facilitate the appropriation and operational use of the Quantum Geographic Information System (QGIS) software in the field of remote sensing.
Over the past 15 years, Geographic Information Systems have become central to applications dealing with territorial planning issues. This third volume of the set is devoted to the presentation and practice in QGIS and its libraries of various applications related to territorial planning. The chapters illustrate the great diversity of case studies, spatial scales and actors involved in this issue: from the world to the city and from objects of special interest, from detection of objects, to studies of location or the impact of works through spatial indicators, urban, agro-forestry or coastal environments.
This work is carried out by scientists who are proficient to a high level of technicality. The book is targeted at students (Masters, engineering students, PhDs), engineers and researchers who have already adopted geographic information systems. In addition to the text, readers will have access to data and tools allowing the integral realization of the scientific procedures described in each chapter, as well as screenshots of all the windows which illustrate the manipulations necessary for the realization of each application.
1. Design and Implementation of Automated Atlas,
Boris Mericskay.
2. Estimation of Land Use Efficiency from the Global Human Settlement Layer (GHSL),
Christina Corbane, Panagiotis Politis, Martino Pesaresi, Thomas Kemper and Alice Siragusa.
3. Characterizing Urban Morphology for Urban Climate Simulation Based on a GIS Approach,
Justin Emery, Julita Dudek, Ludovic Granjon, Benjamin Pohl, Yves Richard, Thomas Thevenin and Nadège Martiny.
4. Airborne Optical Remote Sensing Potential for Pool Mapping in an Urban Environment,
Josselin Aval and Thierry Erudel.
5. Automation of Workflows for the Installation of a Wind Farm,
Boris Mericskay.
6. Ecosystemic Services Assessment: Applicationbto Forests for the Preservation of Water Resources in Tropical Islands,
Rémi Andreoli and Brice Van Haaren.
7. Assessing the Influence of Landscape on Biodiversity Using the QGIS Plugin LecoS,
Sylvie Ladet, David Sheeren, Pierre-Alexis Herrault and Mathieu Fauvel.