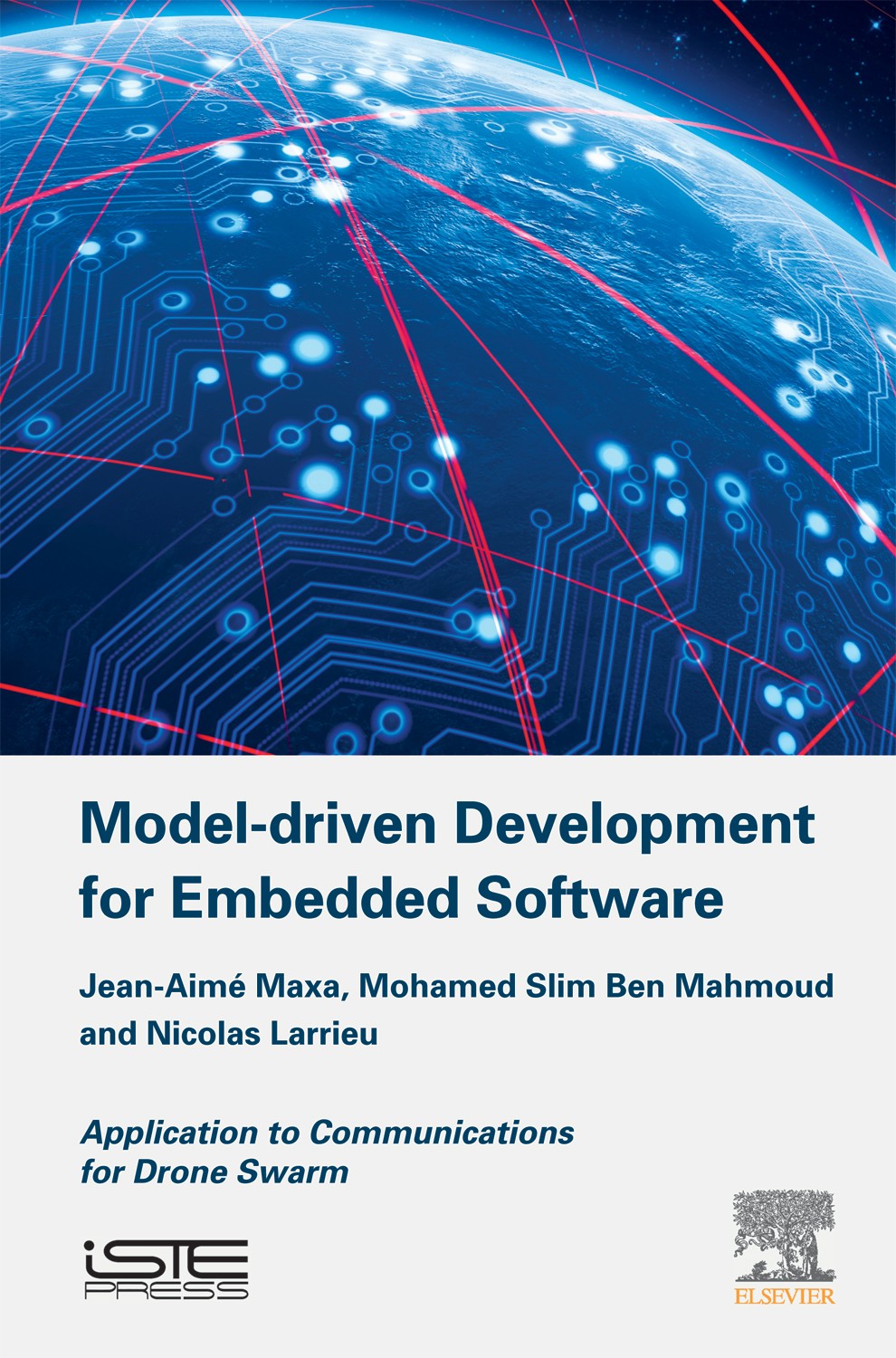 This book describes the use of a model-driven development approach in the aeronautical field and, more specifically, for Unmanned Aerial Vehicle (UAV) software design. It concerns the design of embedded software for UAVs that allows for wireless ad hoc communication within a UAV swarm. In this context, an original methodology for rapid prototyping of embedded […]
Description
Table of Contents
About the author(s)
This book describes the use of a model-driven development approach in the aeronautical field and, more specifically, for Unmanned Aerial Vehicle (UAV) software design. It concerns the design of embedded software for UAVs that allows for wireless ad hoc communication within a UAV swarm.
In this context, an original methodology for rapid prototyping of embedded systems will be presented. This approach holds time-saving advantages for system verification and for formal verification which contribute to the certification of the UAS (Unmanned Aerial System). The various tools necessary for the implementation of this methodology will be described in order to allow interested readers to implement the approach.
Finally, an example of embedded system development for UAVs will be presented in which the different phases of the methodology will be explained. These phases consist of the design, validation and evaluation of a new secure routing protocol for communication within UAV swarms.
1. State of the Art of Model-driven Development (MDD) as Applied to Aeronautical Systems.
2. Original Rapid Prototyping Method for Embedded Systems for UAVs.
3. Application to Communications in a Drone Fleet.