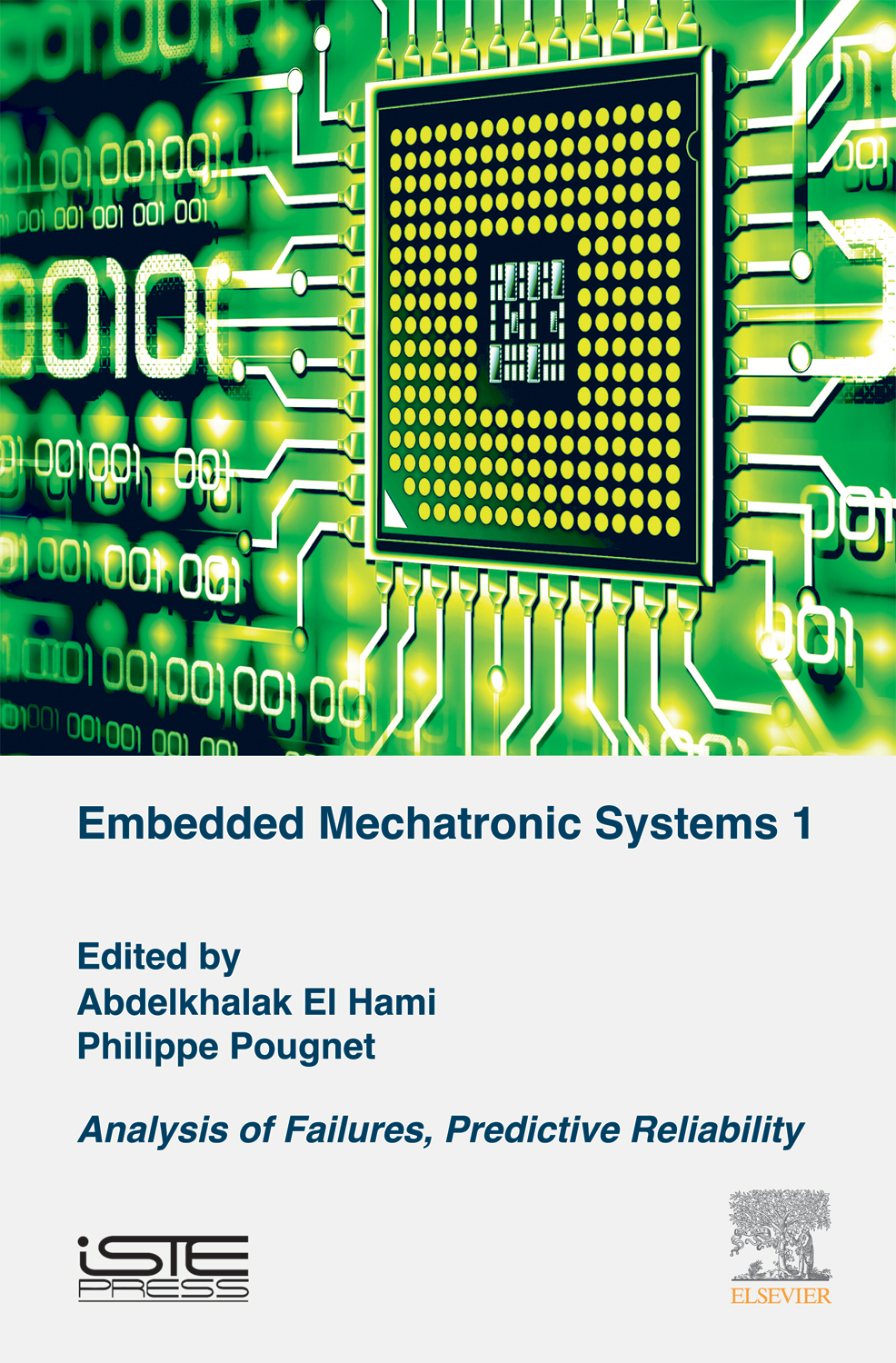 Mechatronics brings together computer science, mechanics and electronics. It enables us to improve the performances of embedded electronic systems by reducing their weight, volume, energy consumption and cost. Mechatronic equipment must operate without failure throughout ever-increasing service lives. The particularly severe conditions of use of embedded mechatronics cause failure mechanisms which are the source of […]
Description
Sommaire
Auteur(s)
Mechatronics brings together computer science, mechanics and electronics. It enables us to improve the performances of embedded electronic systems by reducing their weight, volume, energy consumption and cost. Mechatronic equipment must operate without failure throughout ever-increasing service lives.
The particularly severe conditions of use of embedded mechatronics cause failure mechanisms which are the source of breakdowns. Until now, these failure phenomena have not been looked at with enough depth to be able to be controlled.
Embedded Mechatronic Systems 1 presents two methodologies: the statistical approach to the design optimization by reliability and the experimental approach for the characterization of the development of mechatronic systems in operating mode. It also analyzes new analysis tools on the effects of thermal, vibratory, humidity, electric and electromagnetic stresses.
1. Reliability-Based Design Optimization, Philippe Pougnet and Hichame Maanane.
2. Non-Destructive Characterization by Spectroscopic Ellipsometry of Interfaces in Mechatronic Devices, Pierre Richard Dahoo, Malika Khettab, Jorge Linares and Philippe Pougnet.
3. Method of Characterizing the Electromagnetic Environment in Hyperfrequency Circuits Encapsulated within Metallic Cavities, Samh Khemiri, Abhishek Ramanujan, Moncef Kadi and Zouheir Riah.
4. Metrology of Static and Dynamic Displacements and Deformations Using Full-Field Techniques, Ioana Nistea and Dan Borza.
5. Characterization of Switching Transistors under Electrical Overvoltage Stresses, Patrick Martin, Ludovic Lacheze, Alain KamdeL and Philippe Descamps.
6. Reliability OF Radio Frequency Power Transistors to Electromagnetic and Thermal Stress, Samh Khemiri and Moncef Kadi.
7. Internal Temperature Measurement of Electronic Components, Eric Joubert, Olivier Latry, Pascal Dherbecourt, Maxime Fontaine, Christian Gautier, Hubert Polaert and Philippe Eudeline.
8. Reliability Prediction of Embedded Electronic Systems: the FIDES Guide, Philippe Pougnet, Franck Bayle, Hichame Maanane and Pierre Richard Dahoo.
9. Study of the Dynamic Contact Between Deformable Solids, Bouchaïb Radi and Abdelkhalak El Hami.